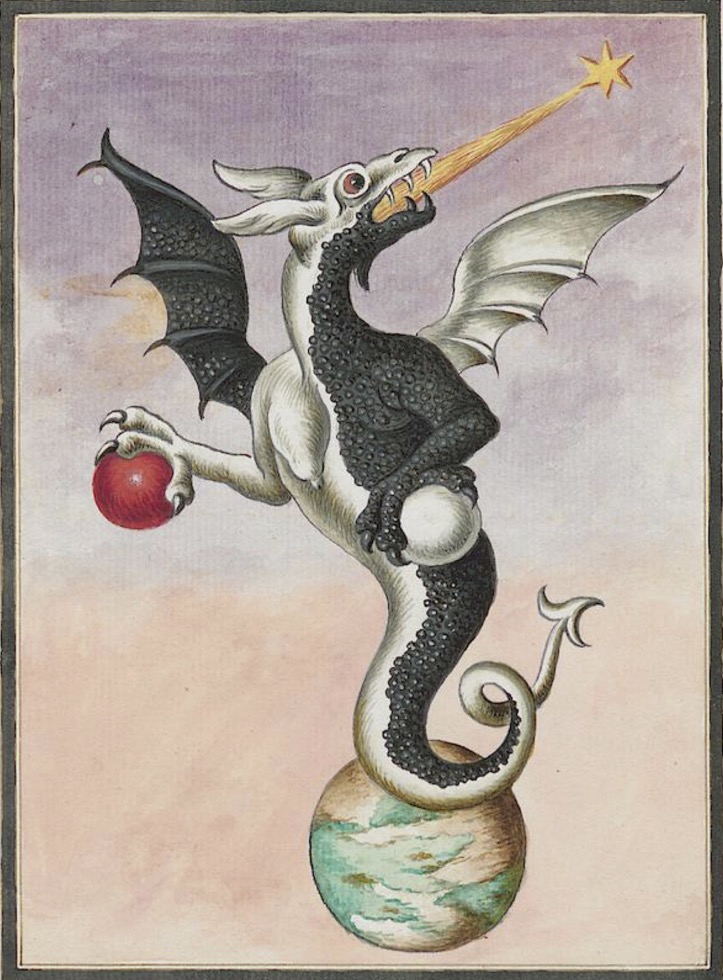 Emblems from a German Alchemical Manuscript, Fidelis Werner, 1794. Source: University of Freiburg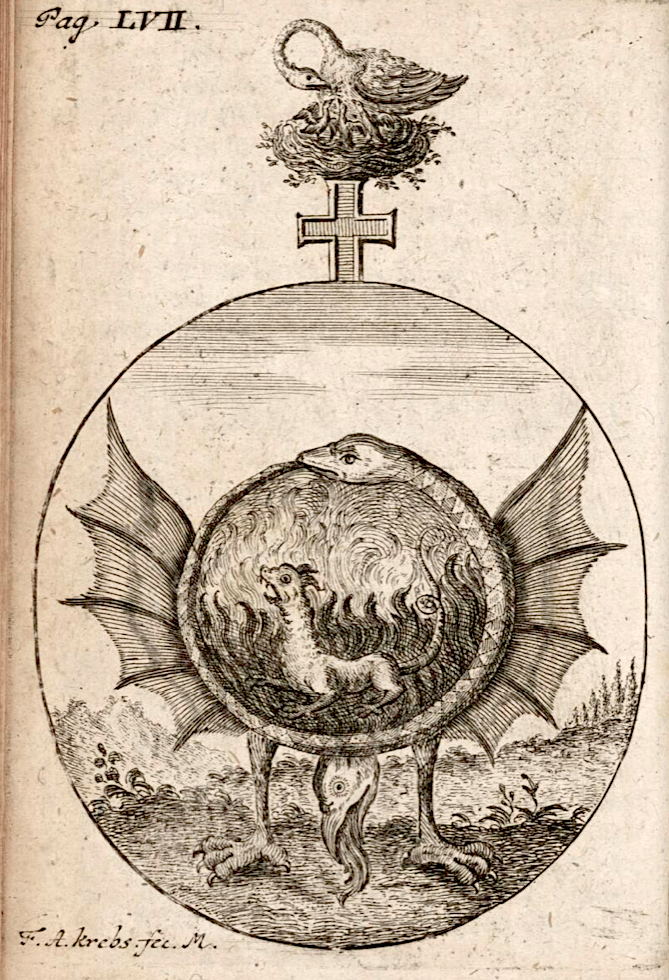 Figure 12 from Hermaphrodite Child of the Sun and Moon by Johann Augustin Brunnhofer (1752). From Mike Brenner's translation on levity.com: "The snake eating its own tail represents the solid White and Red Stones. These first harden and solidify the virgin Milk, and then transform into a Salamander who lives in the Fire. The Fire furnishes the Salamander with the energy for its continued evolution.
The flying dragon, now fallen to Earth, breathes fire, which devours all metals, transmuting them into Silver or Gold.
The cross designates the Attraction Field of the Astral Fire whose vibrations color the Salamander Venusian yellow, Martian Citrine-Red, and blood-red. This is the Fire of eternal Youth through multiplication, experienced by many."
Image source: Embassy of the Free Mind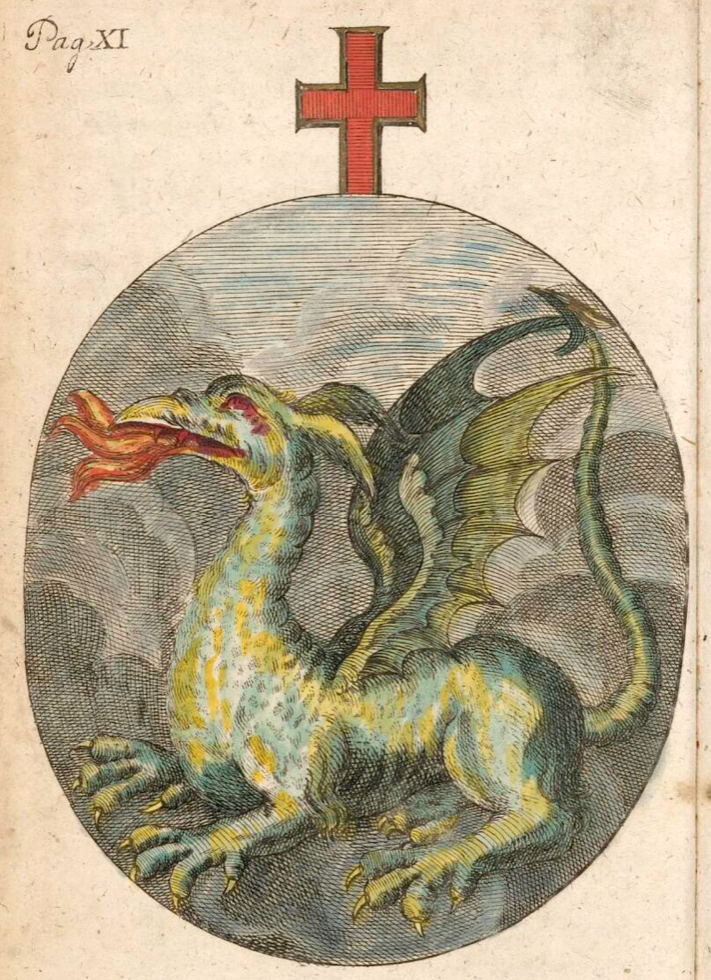 This alchemical dragon diagram, from "Hermaphrodite Child of the Sun and Moon" by Johann Augustin Brunnhofer (1752), gives clues on how to transmute solids to liquids to gasses, using the elements of fire and air. The 7 indentations on the wings represent the 7 steps of the process. Source: The Embassy of the Free Mind