Kendra Temples: The Demonic Diaries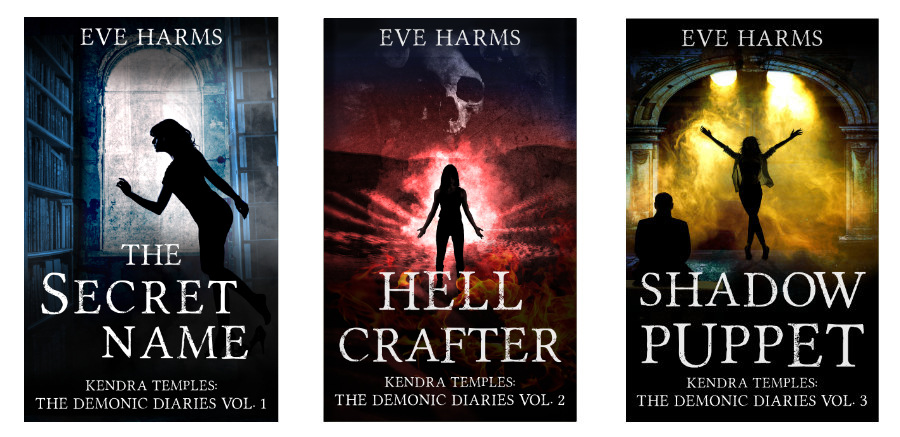 What people are saying
With The Demonic Diaries, author Eve Harms gifts us with gothic fiction befitting our doomed 21st century. Cool, smartly-researched lore and a protagonist who, try as she might, can't stay out of supernatural trouble, Eve's series promises fun and delivers it.
A fun series – Kendra's quirky narrative voice makes the pages fly by, and Eve Harms makes the most of intensive, enthralling research. Compulsively readable – demons and possession with a side of humor.
From reader reviews on Amazon and Goodreads
"Told as a series of blog posts, Kendra Temples' novella is at turns irreverent, deeply personal, disturbing, and nail-biting."
"Fresh. Witty. Intriguing. Thrilling. The Secret Name pulls you in with a clear and concise writing voice, and an unraveling mystery. For every breadcrumb of information provided, there is another question needing answered; propelling you down an occult rabbit hole."
"This is the first book EVER that I read that's horror and I must say it's f***ing creepy, cool, but creepy. Two thumbs up."
Description
Working in a creepy mansion surrounded by old books is kind of my dream job, but this might be too creepy—even for me. They asked weird interview questions like "Have you ever seen a dead body", I swear I heard a woman screaming last night, and I'm sure the owner is hiding something—like why he hired me as a librarian in the first place.
But I can't quit now. If I miss rent again my boyfriend will finally kick ol' broke Kendra (me) to the curb and into hobodom. Plus, it's great inspiration for my writing. I just hope I don't end up starring in a gothic horror story of my own… Anyways, I'll update y'all here in my blog.
If you like a quirky heroine facing inexplicable horror, then read The Secret Name today!

About Eve
Eve Harms is a writer of freaky fun dark fiction. Her work has appeared in publications such as Vastarien Literary Journal, under Rayna Waxhead, and Creepy Catalog, under Kendra Temples. She currently resides in Los Angeles with her children's book illustrator wife and two cats. You can connect with her on Twitter, Instagram, and not Facebook.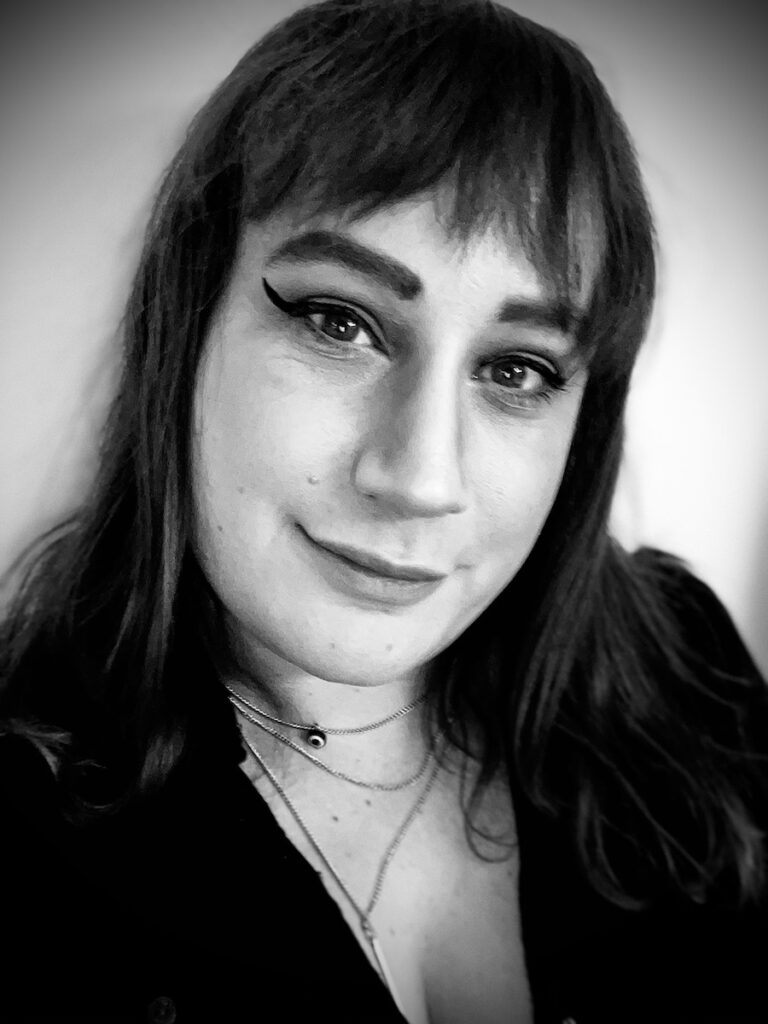 Sign up for my occult knowledge newsletter and get a FREE book!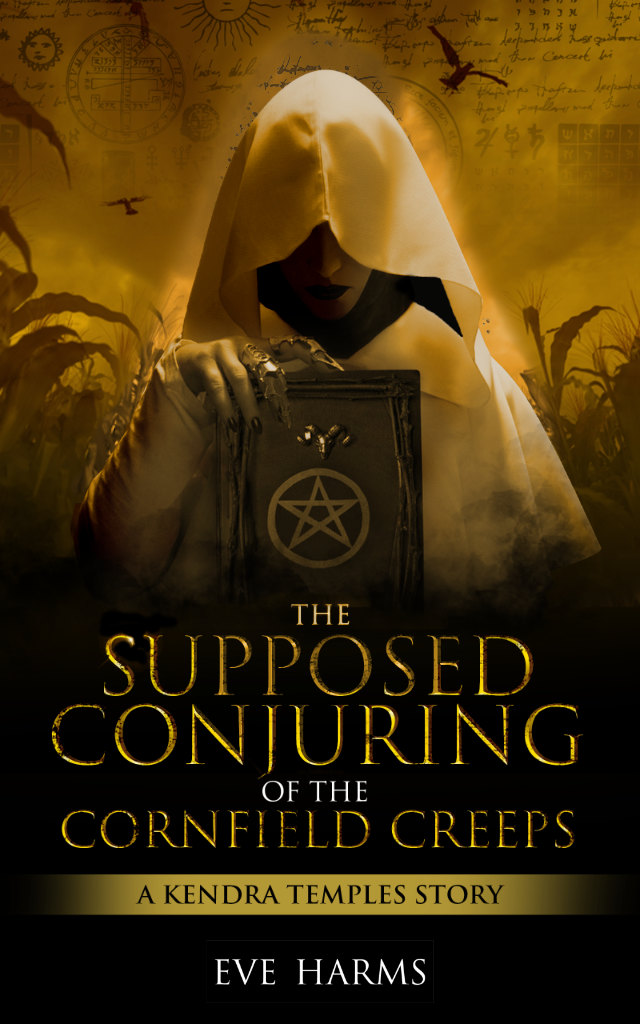 Have you guys ever practiced black magick? Well, your girl Kendra might have done a teensy spell. I doubt it'll amount to much. It was just for research for the book I'm writing—the one that's sure to be a bestseller, and help me get out of this podunk town. If I can ever finish it, anyway. Teaching creative writing to 5th graders in a church basement isn't exactly inspiring, so I've been telling them horror stories to shut them up and get my creative juices flowing. Nothing more inspiring than children's screams.
What am I doing? Witchcraft? Scaring children? I hope no one who knows me reads this blog, or I might just get run out of town.
PLUS BONUS STORY: I Will Be Your Dead Friend
Join my email club and receive The Cornfield Creeps and Other Stories. I send emails twice a month with my Occult research in accessible articles, personal updates, and book recommendations.