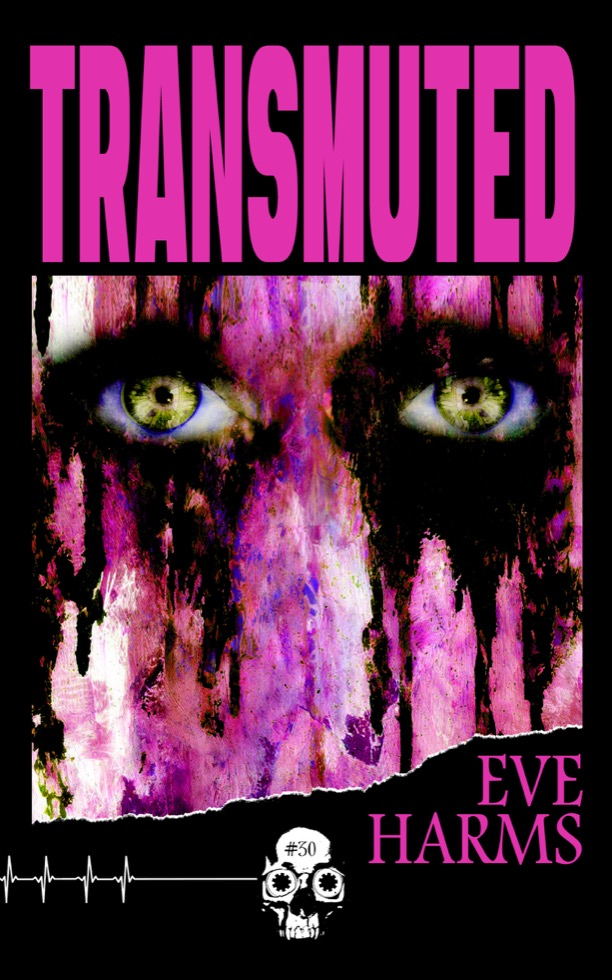 TRANSMUTED is now available for ebook pre-order! The release date is July 15th and a paperback will also be available. Get it today so it will automatically be sent to your Kindle.
Her doctor is giving her the body of his dreams…and her nightmares.
Isa is a micro-celebrity who rarely shows her face, and can't wait to have it expertly ripped off and rearranged to look more feminine. When a successful fundraiser makes her gender affirming surgery possible, she's overjoyed—until she has to give up all her money to save her dying father.
Crushed by gender dysphoria and the pressure of disappointing her fans who paid for a new face, she answers a sketchy ad seeking transgender women for a free, experimental feminization treatment. The grotesquely flawless Dr. Skurm has gruesome methods, but he gets unbelievable results, and Isa is finally feeling comfortable in her skin. She even gains the courage to ask out her crush: an alluring and disfigured alchemy-obsessed artist named Rayna.
But Isa's body won't stop changing, and she's going from super model to super mutant. She has to discover the secret behind her metamorphosis—before the changes are irreversible, and she's an unwanted freak forever.
TRANSMUTED is an outrageous and unapologetically queer body horror tale that will leave you gasping, giggling, and gagging for more.