I've had trouble concentrating while writing lately, so I made a writing app to help me focus. As someone with ADHD tendencies, that means more stimulation and feedback. I thought it might help other writers like myself so I put it on itchio as donationware! It's called StimuWrite.
The app lets you set a word count goal and has a progress bar that fills up and emojis that appear as you write for a visual reward and feedback. There are 9 backgrounds to choose from and a light and dark mode. Plus a full screen mode, adjustable font, and fun typing sounds!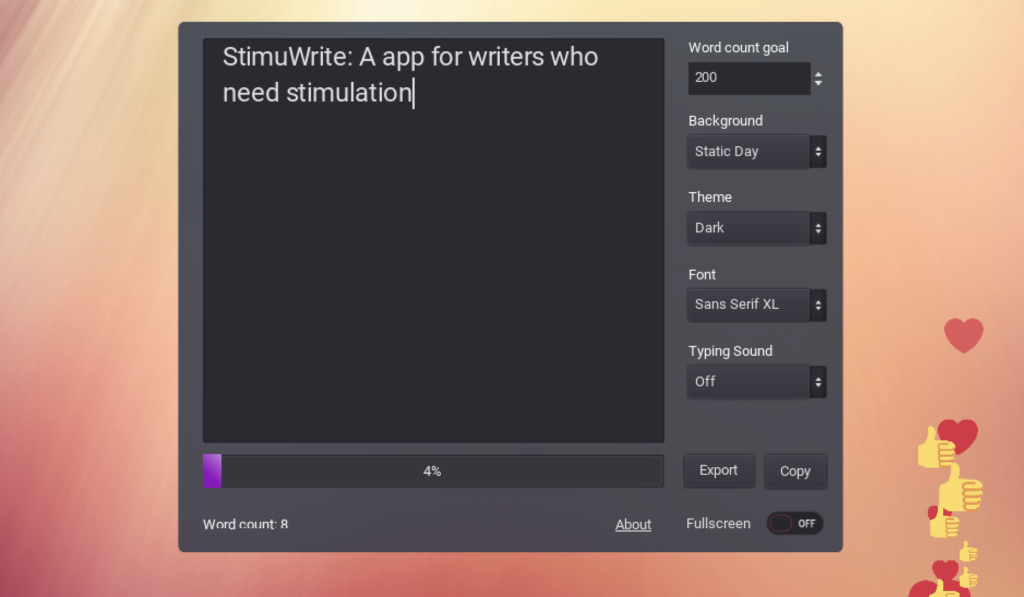 Get your copy here, it's pay what you like! ?
---
Sign up for StimuWrite updates