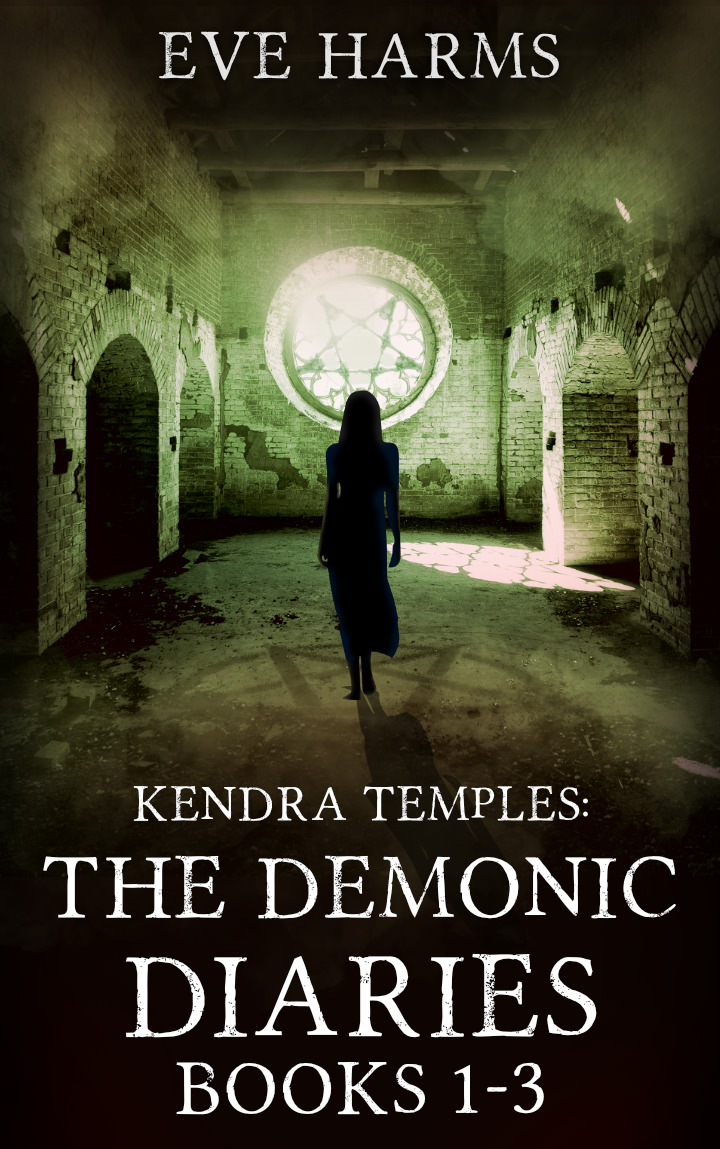 My occult horror series is now available as a box set 🙂
Three novellas packed with occult weirdness and a quirky female heroine in one book! demons, jinn, possession, hell dimensions, a creepy mansion full of secrets, this book has it all.
Praise for Kendra Temples: The Demonic Diaries
"With The Demonic Diaries, author Eve Harms gifts us with gothic fiction befitting our doomed 21st century. Cool, smartly-researched lore and a protagonist who, try as she might, can't stay out of supernatural trouble, Eve's series promises fun and delivers it."
– Lucas Mangum, Splatterpunk Award-nominated author of Saint Sadist & Gods of the Dark Web.
"A fun series – Kendra's quirky narrative voice makes the pages fly by, and Eve Harms makes the most of intensive, enthralling research. Compulsively readable – demons and possession with a side of humor."
– Laurel Hightower, author of Crossroads and host of Ink Heist podcast
Get Kendra Temples: The Demonic Diaries boxset on your favorite ebook store